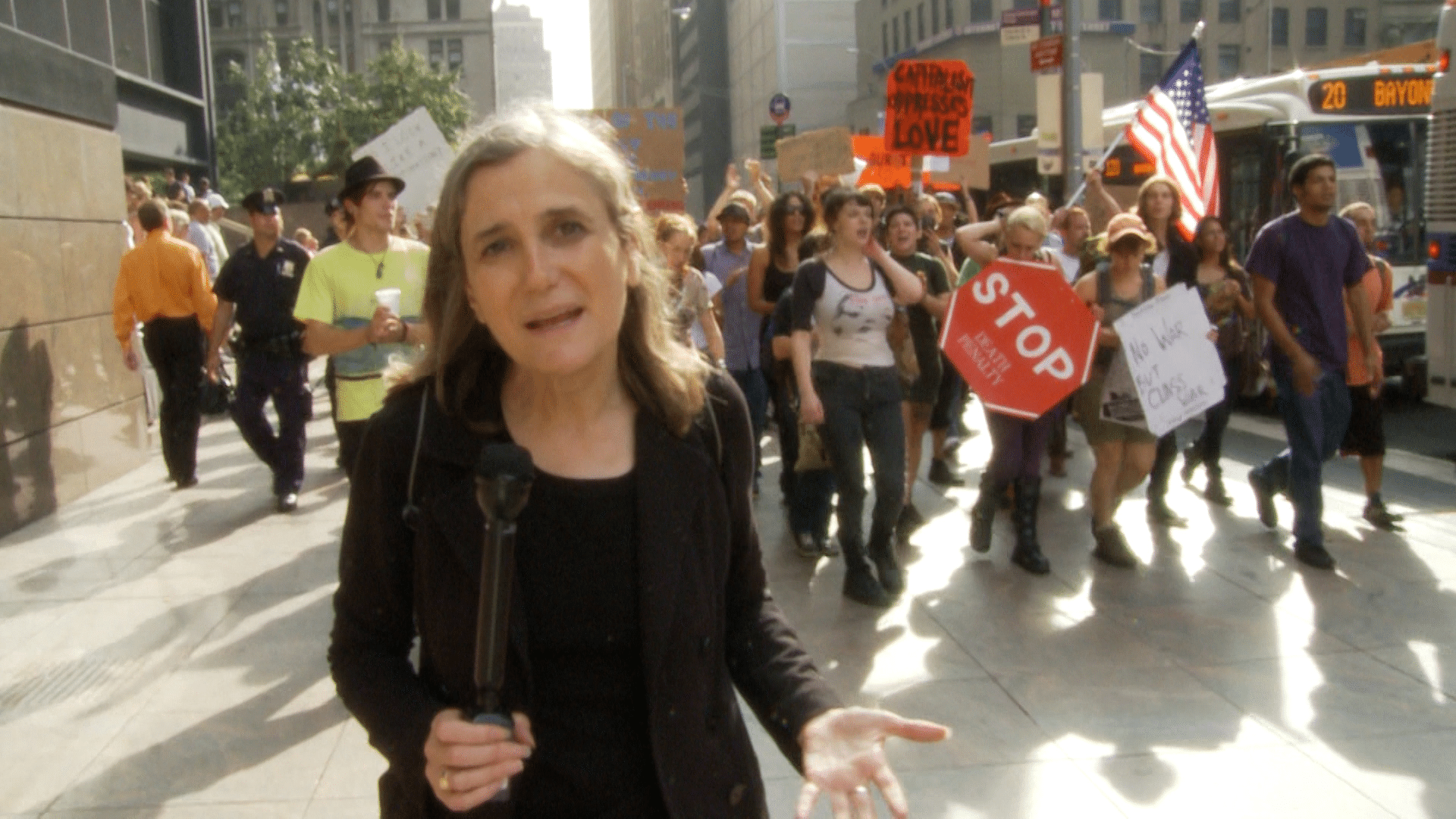 Logline
In today's world, journalists are targets of political violence, public distrust of the media is at a record high, and infotainment trumps investigative reporting on corporate airwaves. Guided by her progressive Jewish upbringing and an unwavering commitment to social justice, Amy Goodman boldly goes to the frontlines in the battle for truth and independence in journalism.
Phase of Support: Production
Tia Lessin and Carl Deal - Directors and Producers
Academy-Award nominated filmmakers Tia Lessin and Carl Deal made Trouble the Water, winner of the Gotham Independent Film Award and the Grand Jury Prizes at the Sundance Film Festival and the Full Frame Film Festival. They also directed and produced Oscar shortlisted Citizen Koch. Tia and Carl produced several of Michael Moore's films including Palme D'or winning Fahrenheit 9/11, Fahrenheit 11/9, and Where to Invade Next. Tia most recently received three Emmy Awards and the duPont-Columbia Award for her work directing HBO's The Janes.
Karen Ranucci - Producer
Karen Ranucci is an Emmy Award-winning independent journalist and filmmaker who worked with Democracy Now! in a variety of capacities from 2001-2013.
Caren Spruch - Producer
Caren Spruch consults with prominent film and television producers, directors, and writers on incorporating women's rights and health advocacy messages into their scripts, and she has executive produced several short films.
Project logline and bios courtesy of the grantees.